Cambridge B2 First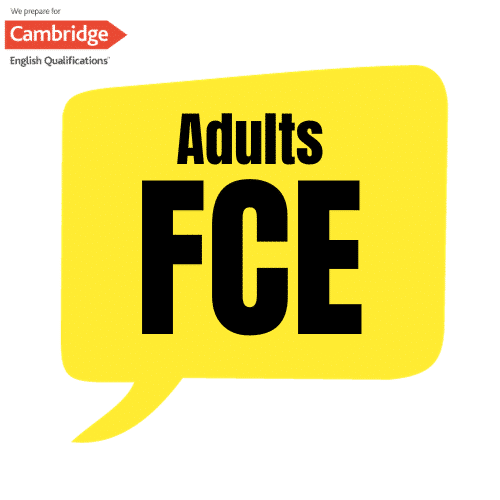 The B2 First is recognised world-wide and is accepted for entry into courses in English speaking countries and undergraduate courses taught in English. It is also required by many international companies and the ERASMUS programme. This course not only teaches the appropriate B2 level of English vocabulary and grammar, but more importantly teaches you about the exam. The course includes:
The exam format
How to complete each part of the exam
Techniques for getting maximum marks
Tips to ensure that students feel confident and ready for the exam
All the grammar and vocabulary required for the exam
Mock exams in exam conditions to get students used to what the exam is actually like

We use textbooks, worksheets, Kahoots, Quizlets and authentic native materials such as newspapers and short videos.

This course is face-to-face, but if they prefer to learn online, get in touch.
Join
1T - 18/9 – 21/12
2T – 8/1 – 21/3
3T – 2/4 – 13/6
Evenings - 2h/week (64h total)
Evenings - Weds - 18:00-20:00
All materials (photocopies, workbook)
Access to EurekaLab

x
Price table for the 2023/2024 academic year
| Course | 1T | 2T | 3T | Monthly |
| --- | --- | --- | --- | --- |
| Evenings | 265,00€ | 220,00€ | 220,00€ | 71,00€ |
| | | | | |