English for
companies
English courses for those who work hard.
Improve your company's level of English with
courses 100% eligible for FUNDAE.
What are you waiting for? Ask us for information.
English courses for companies
100% eligible for credit with the FUNDAE foundation
With extensive experience in teaching English applied to different sectors, we offer the best linguistic services to companies in the form of classes, translations, personnel training or inter-company communication.
In Eureka! We know that each company and sector is a world. For this reason, we offer courses completely personalized to the needs of your team to achieve the best results with native teachers.
Goals
In Eureka! We are very involved in the process of our students and we want you to achieve:
Master the four basic skills of English: Reading, Listening, Writing and Speaking.
Develop a good linguistic level in the business context with a communicative approach.
Gain fluency and lose the fear of interacting through oral expression.
Courses for companies can be credited up to 100%, thanks to the credits from FUNDAE (formerly Tripartita), with which Eureka! It is registered as an organizing and training entity.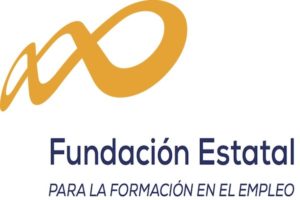 How do we do it?
Our methodology focuses on the needs of your company
STEP 1
We analyze and evaluate the level of English and the specific needs of your team.
STEP 2
We develop a personalized study plan according to your business objectives.
PASO 3
We control and monitor to guarantee the evolution of your team.