Adults B2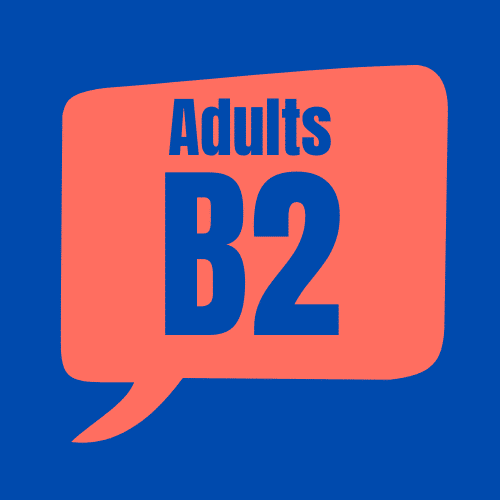 Our Upper-Intermediate Course takes the basics you already have and builds on it so that you can start to have more complex conversations, understand native films and series better and build your confidence. We offer morning and evening classes and the course includes:
More complex and varied grammar, designed to help you have many ways to express yourself
Vocabulary to help you understand both formal and informal English, use phrasal verbs and expressions and have a wide variety of language to sound interesting
Writing to help you to be able to create effective work emails, friendly correspondence with friends and family
Speaking so that you can hold long conversations, express complicated points of view and make jokes
Listening to help you understand series and films with less assistance from subtitles and understand both natives and non-natives
Reading to help you understand books, blogs and native materials, as well as work-related literature
We use textbooks, worksheets, Kahoots, Quizlets, but at this level we increase the use of authentic native materials including newspapers, blogs, series, TedTalks, etc.
This course is face-to-face, but If you prefer to learn online, get in touch.
Join
1T - 26/9 – 21/12
2T – 8/1 – 21/3
3T – 2/4 – 13/6

Evenings – 3h/ week (96h total)

Evenings – Tues-Thurs – 19:30 -21:00

All materials (photocopies, workbook)
Access to EurekaLab

x
Price table for the 2023/2024 academic year
| Course | 1T | 2T | 3T | Monthly |
| --- | --- | --- | --- | --- |
| Evenings | 380,00€ | 315,00€ | 315,00€ | 101,50€ |
| | | | | |
VAT included.